Coming across scams are inevitable, but learning how to avoid them is actually not that hard!
A new scam is targeting small businesses on social media, where they approach the account pretending to be Instagram or Meta and accuse the business of copyright violations
If the account falls for it, the scammer gets away with personal information that can cost quite a bit.
Social Media & Business Creative Strategist @alexhouseofsocial shared a few nifty pointers to keep in mind if you come across a potential scam…
3. The logo used
Several times the scammer has a logo that is blurry, or just not the correct one as the actual company they are trying to copy. So keep an eye out and observe the logo carefully.
2. The language used
Official communications from verified companies are rarely carried through Social media. However, in the rare chance they are, the messages do not have many repetitions, unlike the one seen below: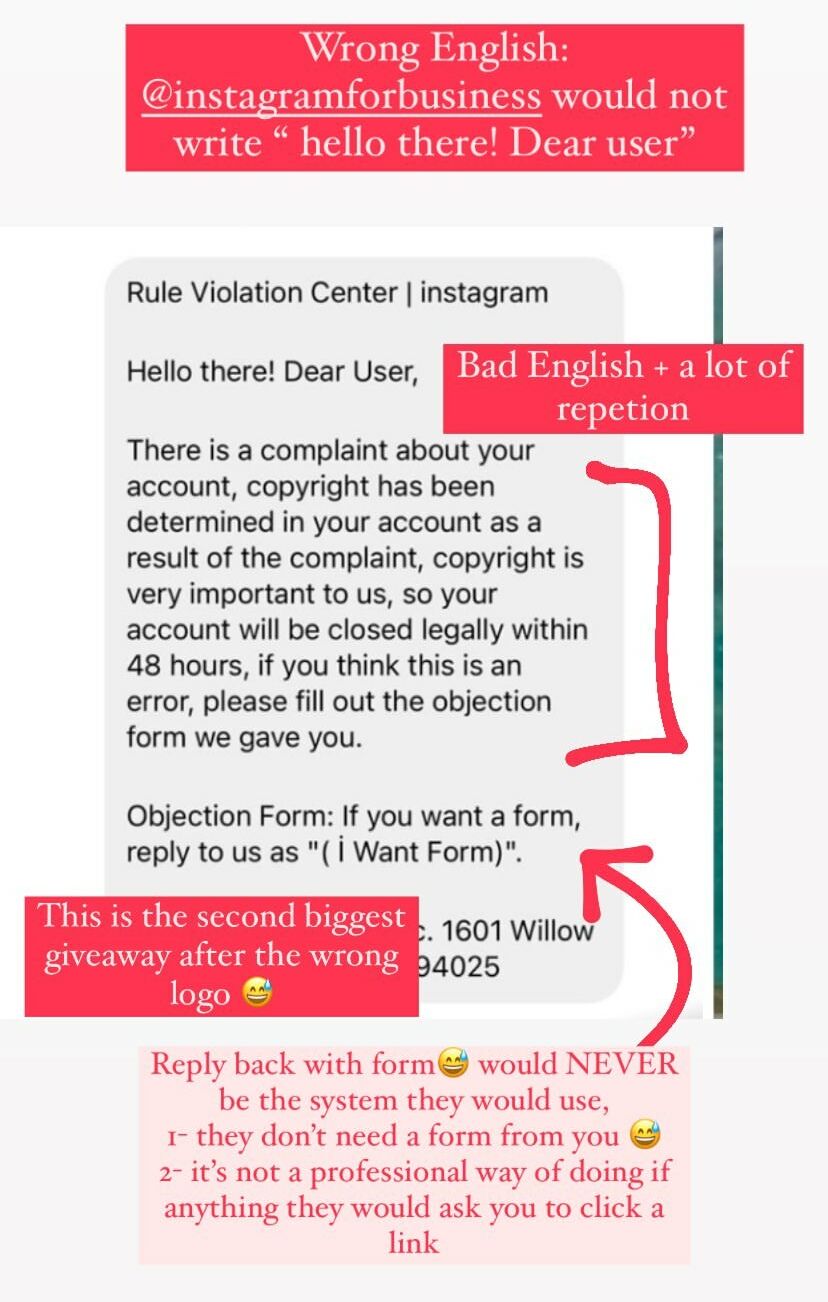 1. The verification
According to Alex, the biggest giveaway of whether this is a trusted source is simply the verification! AKA If they have the coveted blue tick or not.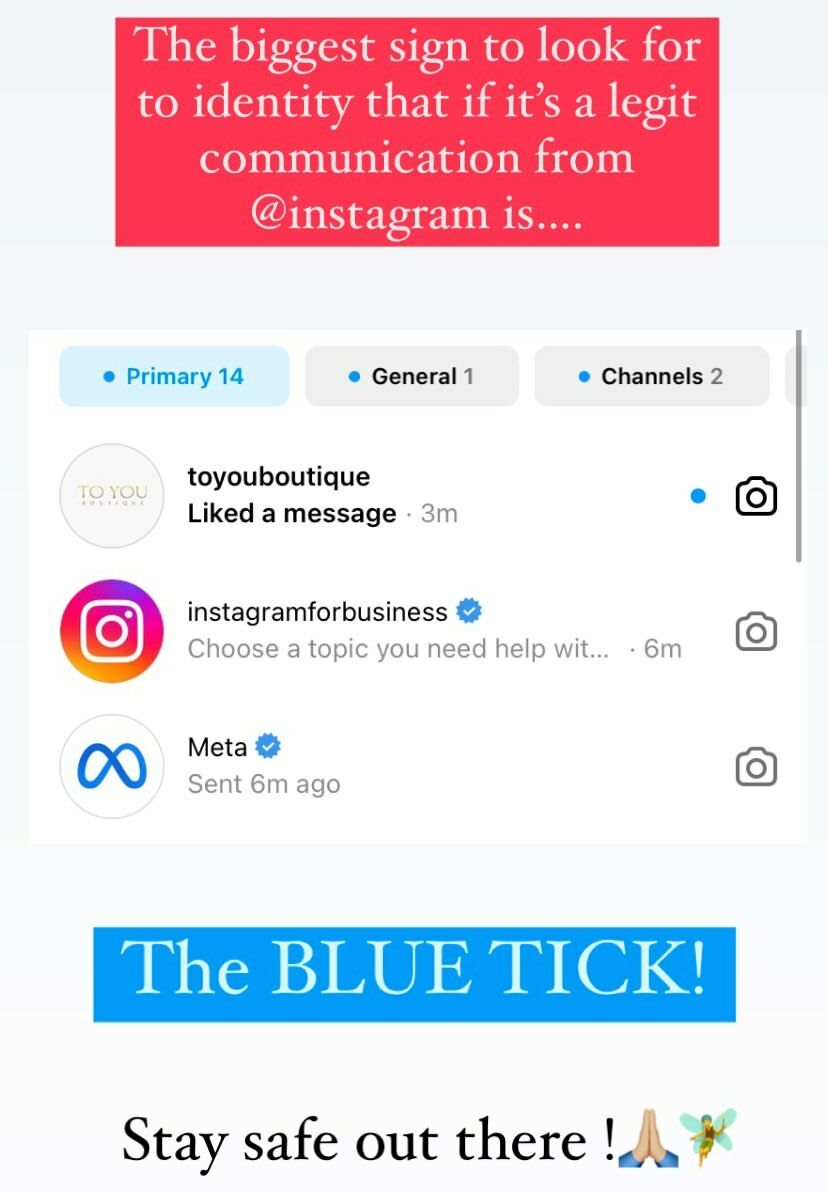 Alex also added that Instagram and Meta will never DM for details, because they already have all the details they need!
She warns that there are many Instagram and FB scammers out there, but we need to be alert and not click on links or respond to these scammers. "Look at the finer details and you will know."
Get the latest Dubai news direct to your phone RN! Download The Lovin Dubai app for free RIGHT HERE (App Store) (Play Store) to get the latest trending stories to your phone.
Subscribe to our Newsletter.
Get the best of your city straight to your inbox.