All the buzz was on last week about the pricey bid made for a P7 Dubai number plate in a recent auction.
The special plate was sold for a whopping 55 MILLION Dirhams! 🤯
The best part is, all proceeds went to the 1 Billion Meals Endowment campaign launched by HH Sheikh Mohammed bin Rashid Al Maktoum.
The UAE now holds the top nine spots in the WORLD for its swanky plates
As reported by The National, both Abu Dhabi and Dubai are home to some of the world's most priciest number plates. Each with a special number, accompanied with or without letters, can be seen roaming around the streets of the Emirates. They cost an absolute FORTUNE 💰.
Check out the list of the pricey number plates below:
9. Number 7 for Dh13.4 million (Abu Dhabi) 
The number 7 was sold to a young Emirati businessman back in 2016. He reportedly got the lucky number seven in honor of the seven Emirates!
8. Number O9 for Dh24.5 million (Dubai) 
Dubai expat Balvinder Sahni bought this fancy number back in 2015, and all proceeds went to a charity that was building a children's hospital.
7. Number 5 for Dh25.2 million (Abu Dhabi) 
The number 5 plate was bought back in 2007 by Emirati businessman Talaj Al Khouri. He bought Abu Dhabi this cool plate for more than 25 million dirhams, at an auction by the Emirates Auction Company. All funds went to helping traffic accident victims and people of determination! 👏
6. Number 1 for Dh31 million (Abu Dhabi)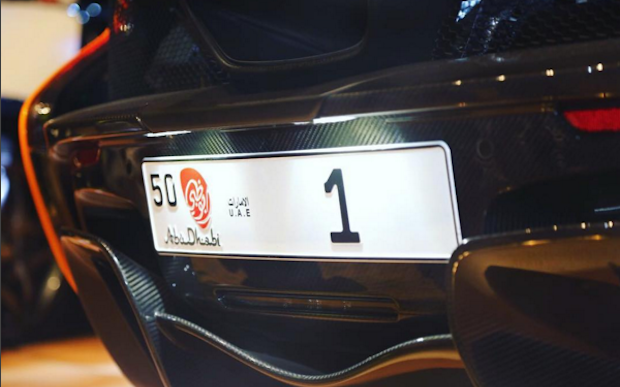 This was a limited edition No 1 license plate the marked the Golden Jubilee for Abu Dhabi's government. The plate was bought by Abdullah Al Mahri for more than 30 million dirhams back in 2016!
5. Number D5 for Dh33 million (Dubai) 
This number was also sold to Indian businessman Balvinder Sahni back in 2016, who paid a whopping Dh33 million for the D5 Dubai plate. Mr. Sahni is also the owner of an O9 Dubai number plate, featured on this list.
4. Number AA8 for Dh35 million (Dubai) 
This plate was sold back in 2022 to the same man that just bought the P7 number plate this year. The anonymous buyer purchased the plate at the Most Noble Numbers auction to raise funds for the One Billion Meals campaign.
3. Number AA9 for 38 million (Dubai)
This number plate was sold at an RTA auction for the 100 Million Meals Campaign back in 2021.
2. Number 1 for Dh52.2 million (Abu Dhabi) 
What was first just an opening bid of 1 million Dirhams was then multiplied to fifty thanks to UAE-based businessman Saeed Al Khouri. The number plate featured the single-digit number one, which until recently, held the record for the MOST expensive number plate ever sold.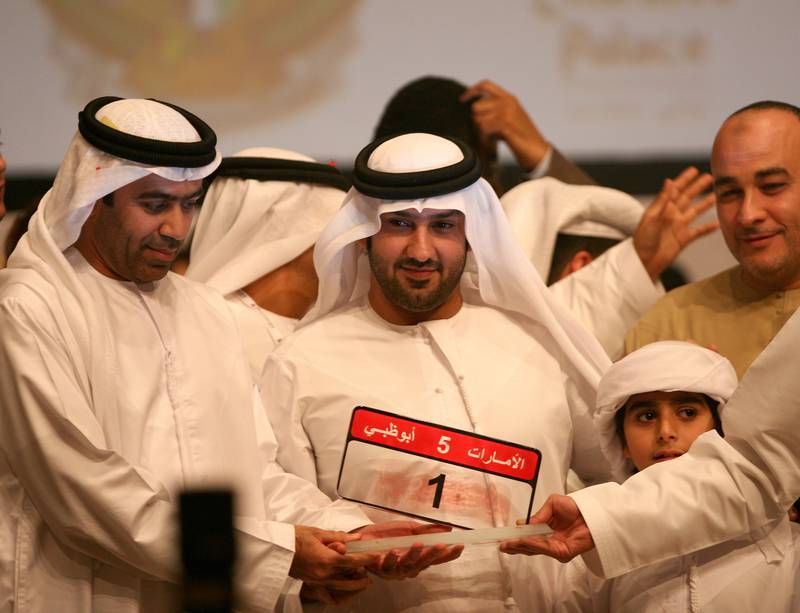 1. Number P 7 for Dh55 million (Dubai) 
You already know about this one, as just a week ago an anonymous buyer bid Dh55 million for this fancy Dubai number plate. P7 officially holds first place in the world's most expensive number plates!